Tableau VS Power Bi: Which One Is Best For the Company? Both Tableau and Power BI are excellent data visualization business intelligence tools. That is why it is hard to decide which one is better. Their functioning and features may appear to be extremely similar at first sight.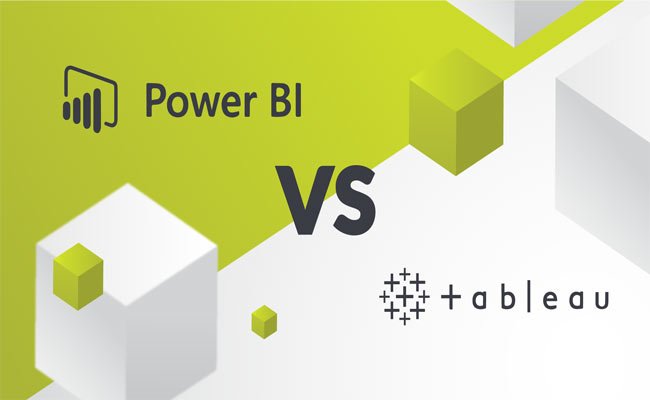 So, how can you determine which option is best for your company? This is what we will discuss in this blog. Moreover, we will also discuss what data analysts think about these two prominent business intelligence tools. Continue reading for some true solutions to the age-old argument between tableau assignment help.
Without further ado, let's start with their definitions first then the features-to-features comparison of Tableau vs Power BI and see which one is better.
Tableau VS Power Bi: Which One Is Best For Company 2023
What Is Tableau?
Tableau is a data visualization tool that specializes in transforming data into useful information through dashboards and reports. It gives customers an amount of authority over their data storytelling because of a lot of modification and security choices.
It invites individuals of all technical skill levels to build and analyze data visualizations because of its user-friendly environment and simple drag-and-drop functionality. While Tableau Desktop is the primary product, it is available as part of a variety of packages that include a license for Tableau Online and Tableau Server.
Now, let's look at the major features of Tableau.
Features Of Tableau
Here are some of the best features of Tableau:
Data blending
Technical knowledge is not required
DAX analysis function
Share dashboards
Mobile-ready dashboards
Real-time analysis
Dashboard commenting
Data notifications and Data Collaboration
Carry all varieties and sizes of data
Drag-and-drop
Embed dashboards within
List of native data connectors
Highlight and filter data
What Is Power BI?
Power BI is a data visualization and analytics tool that allows individuals to connect to a range of data sources and produce dashboards and reports. Though it began as an add-on to Excel, Power BI has evolved into a strong tool that serves the requirements of all organizations, from smaller companies to huge corporations.
It offers seamless interaction with MS Office technologies, sophisticated data preparation, and searching capabilities, a drag-and-drop data visualization builder, and a continuously free edition.
Features Of Power BI
Here are some of the essential features of Power BI:
Customizable dashboards
Datasets
Navigation pane
Trend indicators
Gives Power BI installed, azure service that enables applications to combine with Power BI
Q&A question box
Reports
Online Analytical Processing
Help & feedback buttons
Interactive all the reports authoring
Full reporting and data visualization tools
Real-time dashboards that assist businesses to solve problems as they happen
Power BI Q&A characteristic enables users to ask questions utilizing natural language to receive answers in a particular graphical form.
Now, let's discuss the differences between Tableau vs Power Bi.
Tableau Vs Power Bi: What Are The Major Differences?
When we talk about the learning parameter, Tableau is a bit difficult to learn whereas Power BI is very easy.
Tableau employs MDX for measurements and dimensions, whereas Power BI relies on DAX for calculations and measurements.
Tableau is recognized for its data visualization capabilities, but Power BI provides a large number of data points for data visualization.
it can manage a large number of data more quickly, but Power BI can only manage a small amount of data.
Tableau performs best for large quantities of data in the cloud, whereas Power BI does not perform as well when it comes to a lot of data.
Tableau is utilized by analysts and advanced users for analytics, while Power BI is used by both novice and expert users.
Which Is The Best Tool To Learn: Tableau Or Power Bi?
As you can see, comparing the side of the tool by side is improper. Both have qualities that the others do not. Before deciding on a tool, it's a good idea to evaluate your needs and budget. Start with simple tools like Power BI and work your way up to more advanced tools like Tableau. When it comes to your business, the cost is certainly a consideration. So look through all of the factors before making your ultimate decision.
Let's Wrap It Up!!
So that's all about the difference between Tableau and Power BI. And, as you may have observed, Business Intelligence (BI) has undergone major changes in recent years.
When contrasting Tableau VS Power BI, consider your needs and budget first and who will be utilizing the software these days. Power BI is designed for the novice and average user, not particularly the data analyst. To assist companies in creating visualizations, the interface focuses more on drag-and-drop and simple capabilities.
Tableau is equally robust, but the user interface isn't as straightforward, making it harder to learn and use. Overall, this Tableau VS Power BI battle is a tie. Tableau leads in terms of speed and capability, but Power BI leads in terms of simplicity of use.