Why You Should Buy Health Insurance 2023. Health insurance policies are like life jackets; they keep you afloat during medical emergencies. Gone are the days when health insurance policies were covering merely hospitalization expenses. Modern-day health insurance plans cover much more than hospitalization.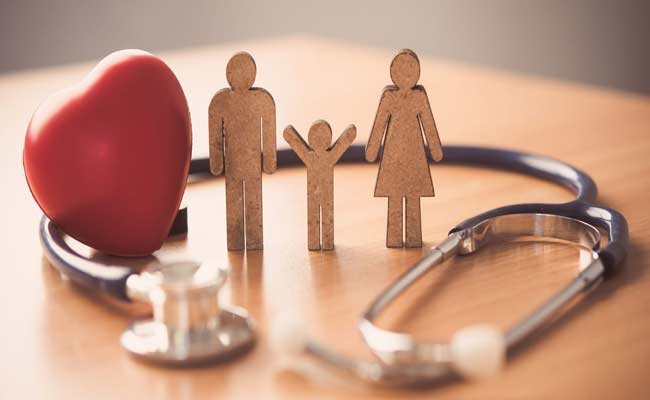 Further, a wide variety of health insurance plans are available these days, and each type has a different purpose. You can select a health insurance plan according to your age, the size of the family, or the need of the hour. If you're a married person with kids, then a family health insurance plan suits you best.
It comes with ample benefits, and its premium is comparatively low. Aditya Birla Health Insurance offers a plethora of health insurance plans. Each plan is unique, and they provide care beyond financial protection.
Reasons To Buy Health Insurance Plan In 2023
Protects You From Unexpected Medical Expenses
Usually, medical emergencies arrive at your doorstep without notice. Hence, it's better to prepare for it in advance. A family health insurance plan offers comprehensive coverage to you and your family in case of hospitalization. Most health insurance plans cover daycare procedures, alternative therapies, domiciliary care, road ambulance charges, pre- and post-hospitalization expenses, organ donor expenses, etc.
Another advantage of health insurance plans is that you can customize these plans according to your needs. For instance, if you're a young couple and planning to expand your family within the next few years, you can add maternity and childbirth benefits to your existing health insurance plan. Beware, maternity and childbirth benefits come with a waiting period. Hence, it's wise to buy them in advance.
With a health insurance plan in place, you don't need to tap into your investments at the time of a medical emergency. It helps you to do financial planning for other goals of your life, such as retirement, the marriage of your children, etc.
Active Health Platinum Enhancement Plan from Aditya Birla Health Insurance is a comprehensive health insurance plan that includes modern treatment methods and chronic management programs in addition to standard coverage.
Cashless Treatment At Network Hospitals
Normally, health insurance companies collaborate with many hospitals called network hospitals. These network hospitals provide cashless treatment to all policyholders. In cashless treatment, you, as a policyholder, need not pay directly to the hospital.
In lieu, your insurer will settle all your bills. Cashless treatment eases your burden at the time of medical emergencies as you or your family members don't need to rush here and there to arrange for money to pay the bills.
Suppose your favorite hospital is not a network hospital of your insurer. You can take treatment from a hospital of your choice and pay the bills directly to them in this circumstance. Later your insurer will reimburse these bills.
Get Preventive Care And Expert Health Coach Access
In addition to the healthcare expenses, most insurers cover preventive care also in their health insurance plans. Free regular health checkup is one such benefit that you can avail of in almost every family health insurance plan.
Vaccination coverage is another preventive care that is popular among Indian insurers. A few insurance companies provide this benefit as inbuilt with their policies, while in others, you need to purchase vaccine coverage as an add-on. If your family health insurance plan has OPD cover, then it may include vaccination costs as well.
Through the expert health coach access offered by Aditya Birla Health Insurance, you will get guidance on medical, nutritional, fitness, mental counseling sessions, and homeopathy telecommunication.
Tax Advantages
The premium you pay for a family health insurance plan is eligible for tax deduction under 80D of the IT Act.
Apart from the benefits mentioned above, a Family health insurance plan has enormous advantages. While buying a health insurance plan, make sure that the sum insured is adequate to cover you as well as your family members.
Also, don't forget to read the terms and conditions carefully as a better understanding of them can help you get the maximum benefit. Health insurance policies offered by Aditya Birla Health Insurance provide unparalleled benefits to their policyholders. Avail them as a hedge against increasing medical expenses.
The premium you pay for a family health insurance plan is eligible for tax deduction under 80D of the IT Act. Apply for health insurance from Bajaj Finserv.